Business Reports – Analyze your business for a guaranteed growth
Are you struggling to scale your business in spite of having a good team, advanced systems & tools? Well! there is one more aspect in the business where you may be lacking, i.e., Reporting. Yes, Business Reporting is last but not the least part of your business operations, to grow it and scale it efficiently.
So, what reports do you need for your business to run it smartly? Here, I am going to mention all the reports for each department, let's check them out one by one -


Reports for Sales Department:
Sales department brings you the business. To keep the sales in check, you can ask for the following reports to your sales department:
Daily/Weekly/Monthly Sales Report: This report will help you to analyse your sales on a daily/weekly/monthly basis, so that you can achieve your sales target. You can figure out the reason why on certain days you are getting better response than other days, and hence derive the strategy to conquer it.
Top selling products: The report of your top selling products helps you to derive a list of your exclusive products and services that you can revamp in newer versions to 10X your sales and profits.
Region/City-wise sales: City-wise sales report gives you the idea that in which city or region you have a good client base and in which regions you need to improve your services. You can run ad campaigns in locations based on this report.
Top Sales Person: Your salesperson progress report can help you to find out the top salesperson of your company, you can award them to inspire others for the same performance.
Marketing Reports:
Marketing is the source of sales, therefore, regular analysis of marketing activities is very important to increase your quality leads and their conversion. Following are the reports you should maintain to optimize your marketing strategies:
Daily Leads Generated: You must analyze your daily leads with respect to the lead quality, requirements, budget, etc. This report can gradually help you to improve your lead conversion rates.
Lead Source Analysis: You need to identify the source of your lead, whether it is organic, paid, reference, word of mouth, etc. Categorizing leads on the basis of their source will help you to focus more on the lead sources where you are lagging behind and losing business.
Lead Conversion Ratio: Lead conversion ratio tracks how many leads are converted with respect to the total leads in the given time. Low lead conversion ratio means you should work on quality lead generation.
Marketing Expense: This is the most important parameter to track. You should analyze on a daily basis, whether your marketing expenses are giving you the desired results or you need to sit and re-plan your budget.
Operations Reports:
Business owners are generally stuck in this department. Proper reporting and analysis of your business operations can save you from daily fire-fighting. These are some reports that should be maintained on regular basis:
Team Performance: The Team performance report is the ideal way to monitor your team productivity, you can identify when your team is overloaded, when they are free, are they achieving their daily targets, etc.
Project Tracking Report: You can track the actual progress of the project on the project tracking report, which is compared to where you planned to be at that point in your schedule. With this data you can work to meet your deadlines.
Order Tracking Report: Order tracking helps organizations optimize supply side performance and make more impactful order delivery decisions. You can monitor the glitches and faults in your order management chain and can correct it.
Inventory Report: An inventory report is a summary of the amount of inventory a business has on hand at a given time. It monitors the purchase, sale and stock at the given time, so that you do not run out of the products and could not complete the order.
Employee Leave Analysis: This report highlights the total leaves taken by the employee and how many leaves are remaining. You can track how frequently the employee is taking leaves and how this is affecting his performance.
Accounting Reports:
Accounts is that segment of business where business owners are generally dependent on their Chartered Accountants and have no or very less idea of the daily expenses & budget. Following are the reports that can give you the complete information about your company's accounts.
Expense Report: Expense report lists all the necessary expenses of the business. Here, you can categorize your expenses and budget according to the usefulness of that expense.
Revenue Report: The Revenue report gives a quick snapshot of the payments you have received over a time period. You can compare it with your previous reports and analyze the rate at which you are growing.
Net Profit: It is the

income that remains after all expenses and costs have been subtracted from the revenue. This report gives you the idea where you can cut your cost to increase profit.

Gross Profit: Gross profit is the income that remains when you subtract the cost of producing and distributing its products. Regular tracking of this data can help you to analyze where you can cut the cost while production and distribution of the products.
Account Receivables: The Account receivable report gives the glimpse of the payments that you will receive and you can plan your future expenses and investments accordingly.
Account Payables: The Account payable report gives you the glimpse of the payments that you have to make to your clients or partners. You can analyze and plan accordingly.
Cashflow: Cash flow report gives you the view of the amount of cash and cash equivalents that are being transferred into and out of a business. Keeping track of this report is very crucial for decision making and planning.
Now, we have understood the importance of reports, but the question is how you're going to create and maintain these crucial reports on a daily basis? The answer lies in Google Workspace.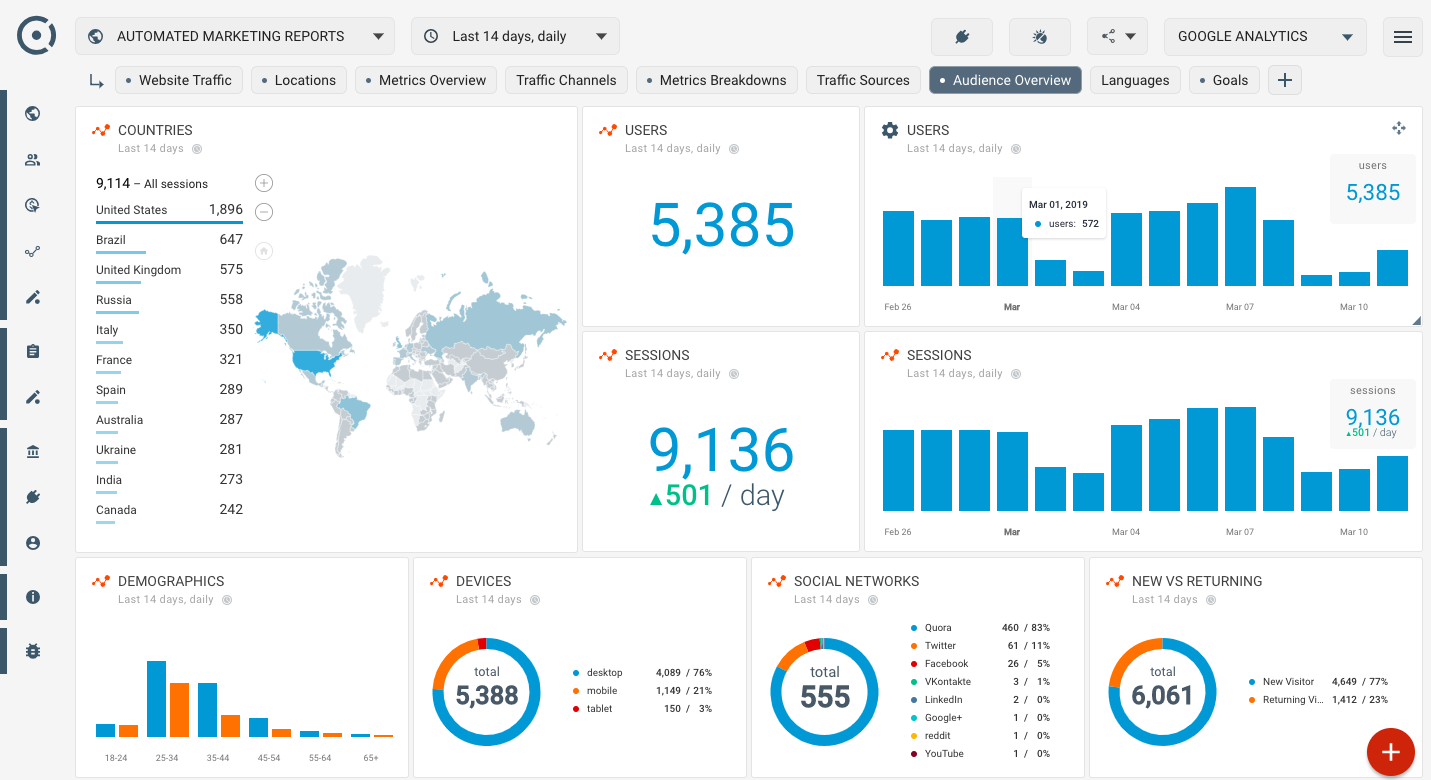 These day to day data can be reported in a very simple way using three Google Applications:
Google Sheets

: You can manage your data in a clean way and can create reports using formulas and pivot tables.

Google Forms

: To collect error-free data from your employees, customers and business partners.

Google Dashboard

: To view and analyze reports in visual graphic and analytical form, for better understanding and decision making.
Learn how you can automate your entire business with Google Workspace.
Easy no? So, focus on reporting every parameter of your business operations to scale and grow your business in less time and effort.
Join me for a 2-hour live session -
"How to put your operations on autopilot using Google Apps to manage your business working only 1 hour/day"
Put your Business on Autopilot ✈️